SEE YOU IN 2023 at
STRAWBERRY CITY
SEE YOU IN 2022 at
STRAWBERRY CITY
The 2023 season has concluded…
Our 2023 strawberry season has concluded. Last day open was June 4. We will have berries available at the Nashville and Nash County (in Rocky Mount) Farmers Markets this weekend if available!
We are SO THANKFUL for your loyal patronage this year and are already making our plans for 2024!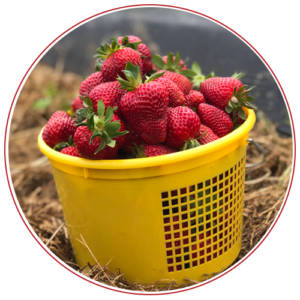 U-Pick Strawberries
Spring means strawberries are ripe for picking. We provide each customer with containers to pick our sweet strawberries in.
Farm
Experience
Come and enjoy family fun on the farm!  You can pick strawberries, eat ice cream, the kids can play and make sure you take your picture with Mr. Strawberry!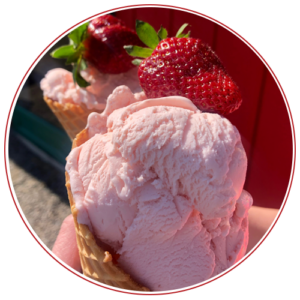 Freshly Made Ice Cream
Enjoy freshly made ice cream.  We offer 7 different flavors that we make here on the farm!  Stop by today and try some. We also offer different products including: jam, jelly, salsa and more.
Freshest Strawberries Around!
REVIEWS
Billie Jo Brown
2022-04-17
They have delicious homemade ice cream and fresh strawberries!
Delicious 🍓 The ice cream is amazing and the strawberries are sooooo good!
Brittany Anna Jones
2021-06-02
Great place for kids ! They have a great selection of strawberries . Go quick though because they aren't open long for the season. Great ice cream and shakes too!
Gloria Freeman Deans
2021-05-24
Best strawberries!!! Oh and the ice cream is delicious too.
David Cecelski
2021-05-16
Great family business! The ladys where polite and helpful! They also produce cotton ( The fabric of our lives) at this location.
Cheri Kruse Schell
2021-05-04
Strawberries are delicious 😋 🍓🍓🍓
Crystal Sullivan Evans
2021-05-02
Very friendly staff and the strawberries are delicious.
Worst strawberry shake ever had zero flavor, no fresh berries, just strawberry ice cream (tasted like weak vanilla) and milk was all the shake was made of. Very disappointed. Zero stars
Delicious everything! Excellent.
🍓🍓🍓🍓🍓🍓🍓🍓🍓🍓🍓🍓🍓🍓🍓🍓🍓🍓🍓🍓🍓🍓🍓🍓🍓🍓